The Banco de Seguros del Estado of Uruguay is a leading company in the insurance market, with more than 110 years of experience in the country. ENAXIS has been used for more than 10 years in its different processes and it was recently implemented in the CARF accreditation project for the BSE Hospital.

In August 2022, CARF International announced that the HBSE was accredited for a period of three years in three of its programs: Occupational Rehabilitation, Pain Rehabilitation, and Inpatient Rehabilitation. Those involved commented on the importance of ENAXIS in the process and that its use was highlighted in the report made by the Auditors.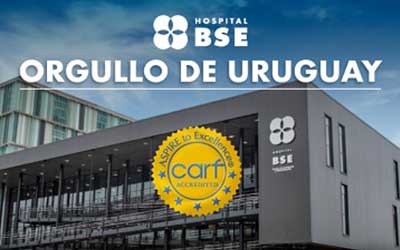 In addition, ENAXIS is used in different Divisions of the BSE for the management of Complaints, Claims, Suggestions, Strategic Planning and Indicators, Documents, Surveys, Risk Events, Meetings, among others.