Company
ENAXIS is a company with more than 20 years' experience in development and implementation of management systems software.
Who We Are
ENAXIS is a company with more than 20 years' experience in development and implementation of management systems software.
With our ENAXIS (formerly ISOKEY) software we provide technological support for integrated management systems implementation, based on different regulatory frameworks:
Quality management, ISO 9000
Environmental management, ISO 14000
Safety management, ISO 22000
Occupational health and safety management, ISO 45000 (formerly OHSAS 18000)
Information security management, ISO 27000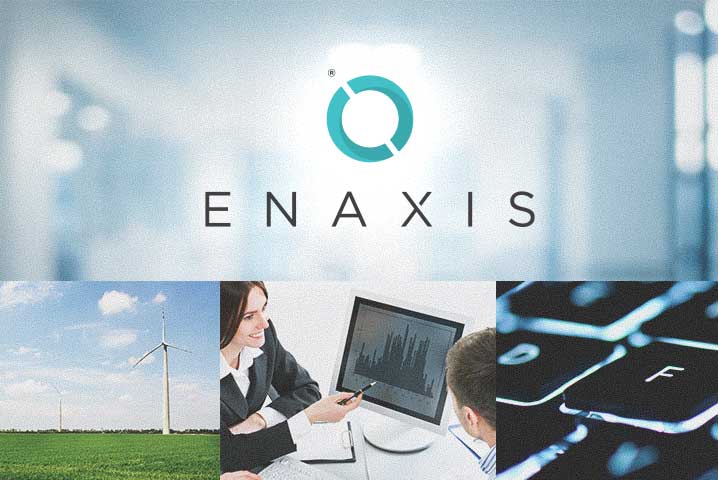 ENAXIS is also used to implement other world-renowned models applied, such as, for example, Balanced Scorecard.
More than 200 companies that have chosen ENAXIS to implement their management systems, certified through different national and international organizations, represent the best guarantee for your company's successful certification.
By combining knowledge and technology we support different types of organizations on improving management quality and business processes. We have consultants with expertise in the implementation of ENAXIS in both public and private industrial, commercial and service organizations.
ENAXIS is Certified Partner Microsoft It is available and marketed throughout Latin America both directly and through agents or representatives.
Our sustained growth has enabled us to be a leading company in the management systems software market.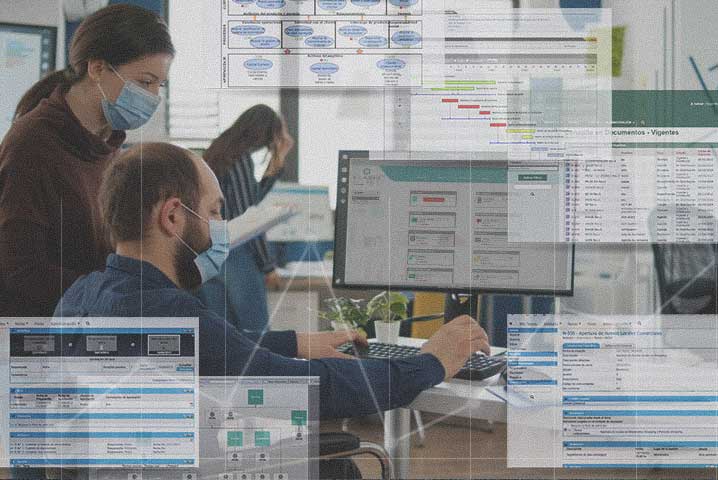 What We Do
We help both public and private commercial, industrial and service organizations to improve their processes and management quality by implementing our technology.
We develop, commercialize and implement the ENAXIS (formerly ISOKEY) software for the implementation of integrated management systems (quality management, environmental management, occupational health and safety management).
This software includes modules such as:
Documentation control
Deviations or Non-Conformities Management
Corrective and Preventive Actions (CAPA), Improvement Actions
Project Management
Surveys
Audits
Accidents
Strategic maps (Balanced Scorecard)
Indicators (Balanced Scorecard)
Risk Management
Change Management
Committees
Meetings
These modules allow to significantly reduce time and investments required to implement management systems in accordance with several international standards (ISO 9001, ISO 14001, ISO 22000, ISO 27001, ISO 45001 – formerly OHSAS 18001 -, among others). ENAXIS has also a significant impact on the implemented management systems maintenance and improvement, reducing resources allocated to maintenance and facilitating access to relevant information.
We produce technological developments customized for the specific needs of our customers focused on an integrated and collaborative management and product usability framework.
The development life cycle of our applications complies with the highest standards in the industry, including the FDA 21CFR Part 11 validation (US FDA Regulation on Electronic Records and Signatures).
Vision
Our vision is to be present in international markets for the development and trade of computer systems, committed to the objectives of our customers and recognized by them for the quality and value-added of our products and services.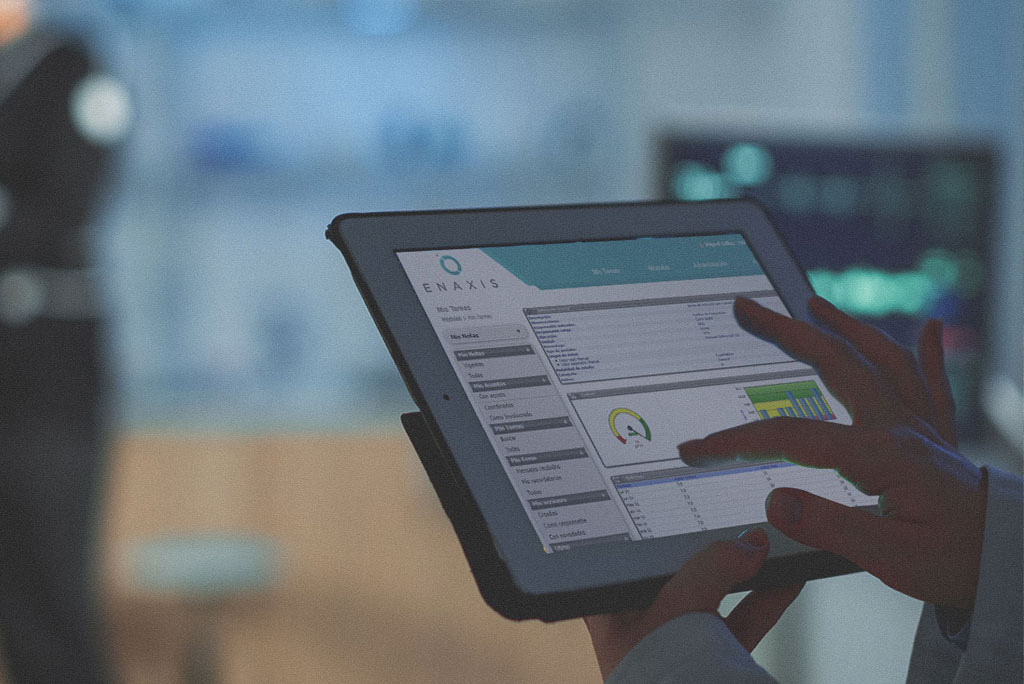 Built-in Policies
Meeting customer needs and expectations based on:
Qualified staff committed to our customers' and our corporate objectives
Continuous updating of our technological solutions
Commitment to proactivity, speed and transparency in our services
Work methodology in accordance with international standards
Compliance with all requirements applicable to our industry
Continuous improvement of management system effectiveness
Ensuring confidentiality, integrity and availability of the information used by ENAXIS based on:
Preventive management of information security risks
Effective management of information security incidents
Personnel awareness of the importance of safe information management
Infrastructure that allows minimizing vulnerabilities of the information used
Cautious analysis and management of risks by implementing actions to deal with unacceptable risks in accordance with the Risk Analysis Procedure criteria